News & Events
News
Events
Back
feng shui DIY online package
personalized report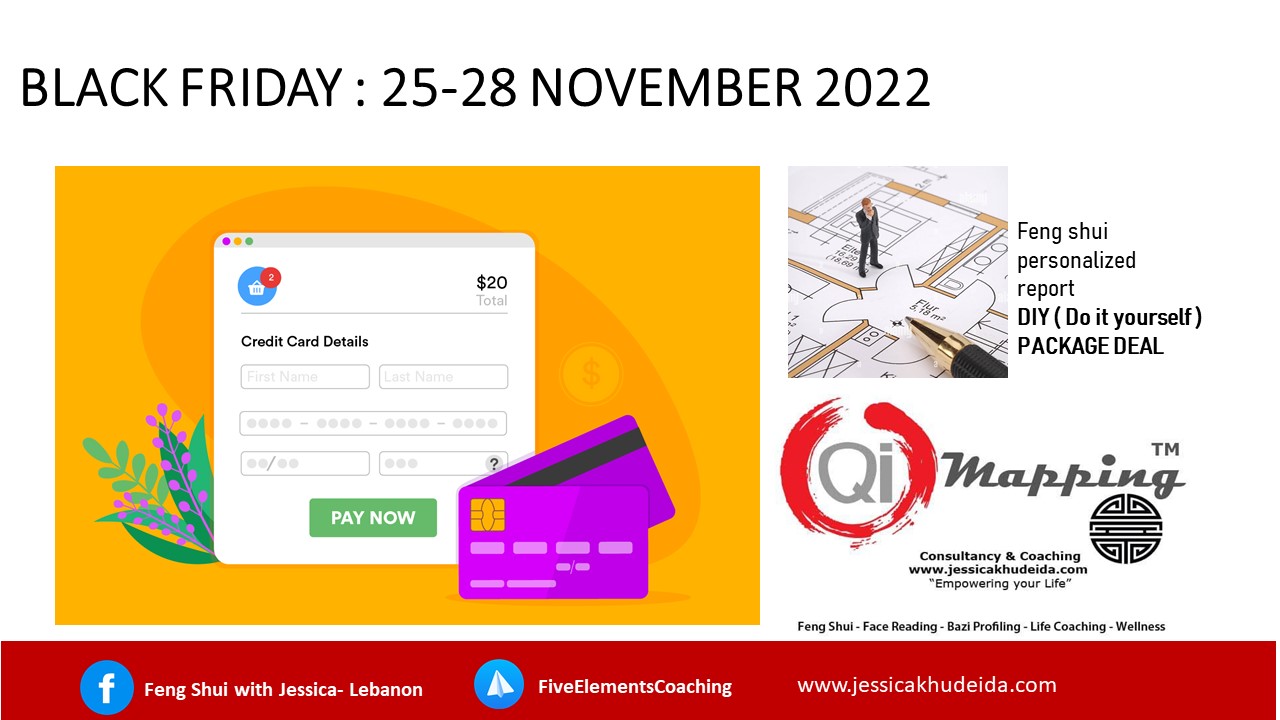 Feng Shui For Home – DIY online consultation package BLACK FRIDAY OFFER
A good Feng Shui home benefits us in many different ways including increase of wealth and abundance, happy relationships, good health and career success. In this Feng Shui for Home DIY (Do it yourself) package, we will provide all the information, insights and suggestions to help you increasing positive energy flow in your home.
What You Get:
A detailed Feng Shui report and analysis of your house floor plan.
Detailed analysis of your current situation based on the information you provided.

Identify major Feng Shui problems inside and outside of your living spaces room by room.

Personalized recommendations, suggestions and Feng Shui remedies to solve the problems.
In this personalized Feng Shui DIY report, Find out:
your Life Association Sectors/ your Life Gua and what does it mean ?

Where's your personal power in the house ?

Are you an East or West Group Person?

your Horoscope?How you can activate in your home to manifest helpful people, and relationships in your life.

your Personal Element and personality traits.

How suitable is your Home to your element?What is your best floor number?

Your Favorable Sleep Position?

Your Favorable Study Position?

Your Favorable Work Position?

Your Favorable Bedroom Location?

How to take directions properly (step by step guide with a case study for application)

Tips for 2023 annual energies
N-B : one personalized report for each individual in the house .
All infos all at 20 $ dollars, payment online by credit cards. Payment Link will be sent upon booking .

What You Need to Provide:
Your house floor plan - Digital ( pic or pdf format ) or Hand-drawn to scale

Your correct date of birth ( d/m/y)

Optional: A bird's-eye view of your house using Google map/ GPS share location . This is important if you want to understand your external Feng Shui environment.

Optional: Photos or videos of your house. This is optional if you would like additional information about your internal Feng Shui arrangements.
For more info , contact us : jessica.khudeida@gmail.com, or qimapping@gmail.com
+961 3 986031
www.jessicakhudeida.com