News & Events
News
Events
Back
FENG SHUI DECEMBER 2020
learn what December energies have in store for you !
There are nine different energies (we call them flying stars) that come into your home and office each month and they have a huge impact on your health, relationships and MONEY.
Each star has its own type of energy and depending on what that energy is, you either place an activation to make the energy stronger – or a cure, to lessen or diminish the dense energy or just by using the space more often .
with all that 2020 has brought us sudden shifts into our lives, plan out the end of this year smoothly ,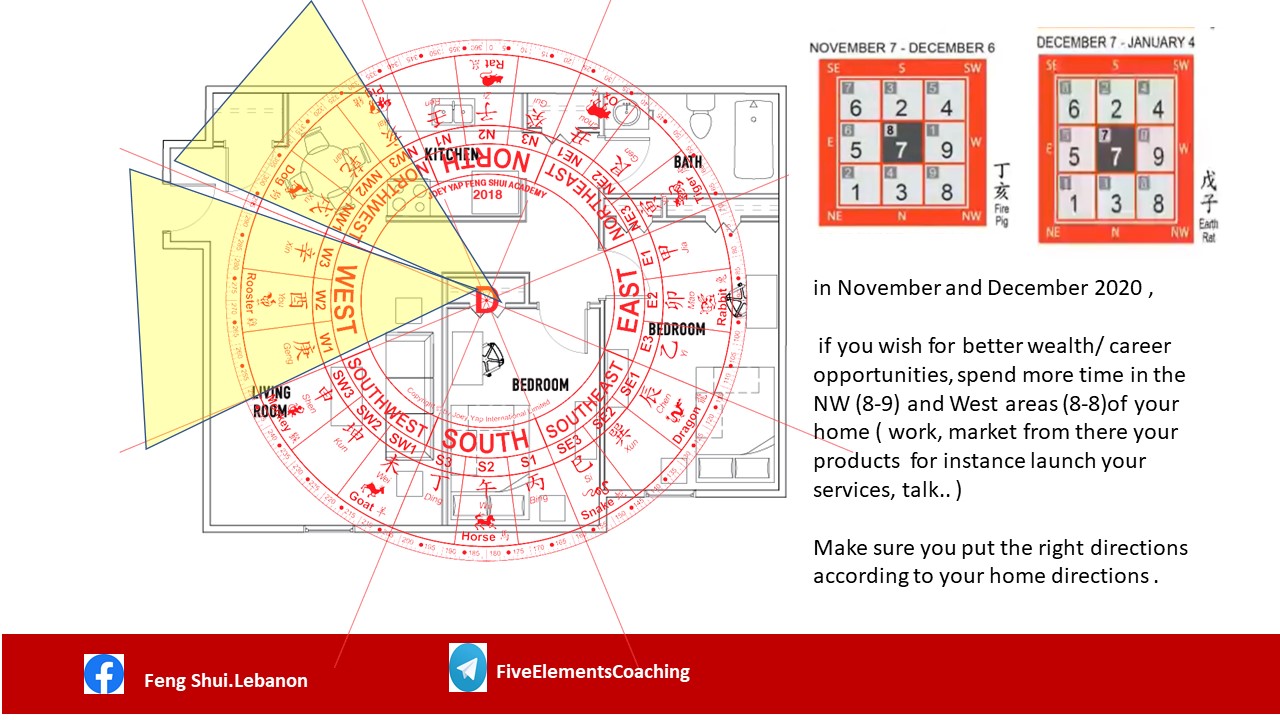 align your goals into the monthly energies to start your 2021 stronger !
get your free e-book Feng Shui December 2020 Online report by booking below and adding your contact details ( email) .
for example energies outlook
For more info email us at : info@jessicakhudeida.com, or qimapping@gmail.com
+ 961 -3 -986031 , or whatsapp, Monday to Friday : 9.30am- 4 pm ( Beirut, Lebanon time )