Bazi
Overview
Consultations
The BAZI report describes key features of your personal style that influence your approach to life, tasks, ways of interacting with people, and performance at work. It is designed as a tool for professional & personal growth. It contains interpretive notes that can be useful for increasing your success at work and in life . The focus of this report is on your personal characteristics and behaviors.
This report will help you better understand your preferences, attitudes, and behaviors in key dimensions of management and leadership. It will help you capitalize on your strengths, target areas for further development, set goals, and plan action steps.
WHAT INFORMATION DOES MY REPORT INCLUDE?
In addition to introductory section, your report contains the following sections
Personal Bazi report
Your personality : your true self

Your weaknesses and strength according to your type

Your luck pillars : personal growth or setbacks
Bazi career report
Discover your working style and professional preferences
Understand how different types of organizations impact the work experience




Be knowledgeable about the different workplace functions and the types of skills required in different roles

Evaluate your strengths and weaknesses to focus on what the skills you'll need for your next job

Develop your own career roadmap to build the knowledge and skills needed to succeed
find out the roles your should be playing in your life ( the pionneer ? the philosopher ? the leader? ... these are your hidden skills )
Unlock the secret of your true nature with this Bazi career Report. Learn about your unique inborn traits, its strengths and weaknesses, to maximize your potential for success in life. It's a great guide to start on the path of Least Resistance to your success!
Bazi's consultation

s
Personal Analysis/ types of consultancies :
Bazi wellness coaching

Bazi Life Path coaching
Strategic Analysis for Corporate / Organizations
• Corporate BaZi Consultations
• BaZi Analysis for Human Resource Management
Entrepreneurs & Business Owners
• BaZi Analysis for Entrepreneurs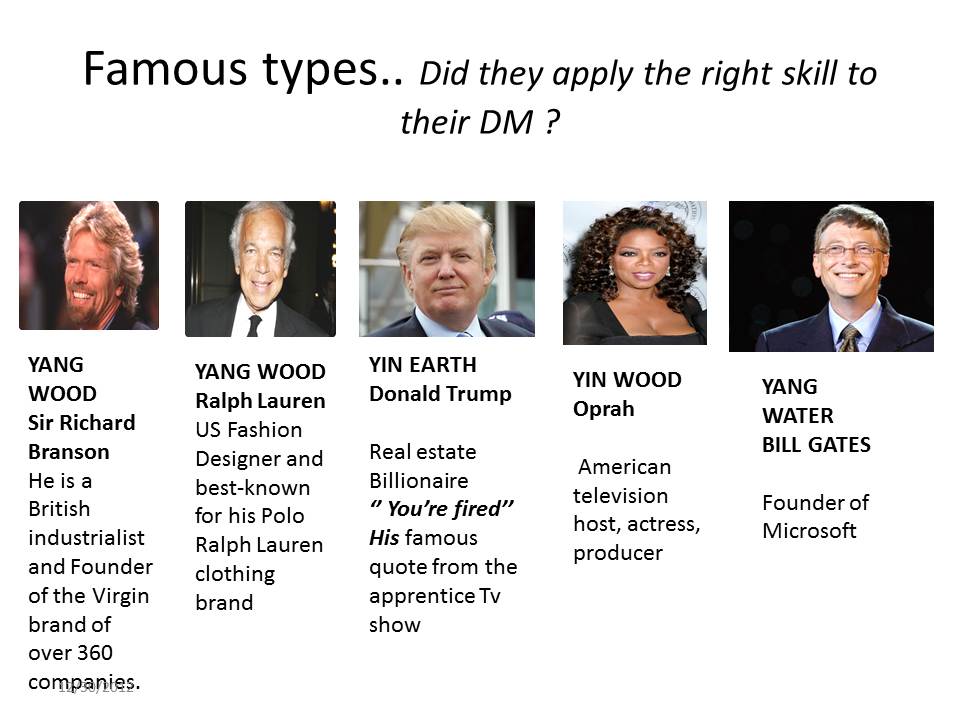 with Bazi you 'll be able to know your hidden Wealth factor
for instance for a Yang wood type, their secret to wealth is DIVERSIFICATION .
For a Yin fire type like the famous inspirational Anthony Robbins it's : SALES . Yin fire types are perfect motivators & born leaders .
- Corporate Bazi ( candidate assessment) / career profiling